The Barbados Hotel and Tourism Association (BHTA) is a not for profit, private sector trade association with a diverse membership of over 300 tourism and non-tourism entities,including activities and attractions, airlines, restaurants, real estate agents, tour representatives, retailers, local and international trade and consumer press, advertising and public relations agencies, technology providers, consultants, suppliers of goods and services, cruise service providers and tourism students. The primary goal of the BHTA is to facilitate the sustainable growth and development of the Barbados' tourism sector to the benefit of its members, the country and the people of Barbados.
---
The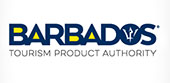 Barbados Tourism Product Authority Let's talk all things tourism in Barbados! We value your feedback as we work toward developing a comprehensive and evolving strategy for managing our visitor experiences and tourism products from end-to-end.
Also visit the Barbados Tourism Marketing Inc.
---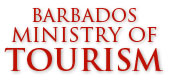 The Barbados Ministry of Tourism's mandate is to provide leadership in the sustainable development of Barbados' tourism industry through the formulation of policy, the provision of timely and quality research; the development and maintenance of industry-wide standards and the facilitation of appropriate product development, whilst ensuring maximum economic benefits to Barbadians.